Are There Different Levels of Assisted Living?
You have spent hours researching various assisted living options.
You keep seeing information about different levels of care and you are wondering …
What are the levels of assisted living?
With the right guidance, you can confidently choose the very best level of care for you or your loved one.
In this guide, we will help you understand what levels of care are and how to determine the best level for your situation.
What Does 'Level of Care' Mean?
Firstly, it's important to know that, in assisted living, levels of care do not refer to the quality of care.
All assisted living facilities operate under the same regulations and guidelines, so every facility provides a basic quality level of care.
Levels of care refers to the client's needs, not the caliber of care given.
Meet Maude and Marlene.
Maude is a feisty, independent senior who can do almost everything for herself.
But, lately, Maude has been struggling to get in and out of bed and forgetting to do some things like taking her medications and turning the oven off after baking cookies for her grandkids.
Maude would be a great candidate for a basic level of care in an assisted living facility.
She requires minimal assistance for her Activities of Daily Living (ADLs) and is mostly independent.
Marlene has been in an assisted living facility for a while now, and she is becoming less independent.
Bathing has become difficult for Marlene, and she needs assistance any time she takes a bath or shower.
Marlene also struggles to eat and sometimes needs some assistance holding her utensils.
Incontinence is also becoming a greater issue.
These factors combined make a high level of care optimal for Marlene.
Both Maude and Marlene will receive excellent care built on dignity, respect, and as much independence as possible — but Marlene will need more assistance from her care team than Maude will.
Keep reading to learn more about various levels of care in assisted living facilities and what they mean for you.
Are There Levels of Care in Assisted Living Facilities?
There are different levels of care in assisted living facilities.
Each level has various factors that play into creating it.
What Factors Go Into Determining 'Level of Care' in Assisted Living Facilities?
Many factors help to decide what levels of care various assisted living facilities can offer.
Some of these factors include:
Floor plan
Building size
Staffing models
Building Layout
The layout of an assisted living facility can make all the difference.
Is the floor plan spacious, sprawling, and open?
This could mean the facility is geared toward lower-level care needs as there is more ground for the staff to cover.
Are the rooms in one central area between two points that staff frequently need to move between?
This could mean that the space is more conducive to higher-level care needs.
For example, in one facility, the nurse's station and staff lounge are on one end of the building, and the front desk is on the other. The residents' rooms are located in a circle around these areas causing the staff to constantly go past the rooms.
This makes this facility a better fit to help high-level residents because of the naturally available staff.
Staffing Models
The way the facility chooses to organize its staff can be a huge factor when it comes to available levels of care.
Staff at assisted living facilities wear many hats, but there must be enough staff to provide quality care on the levels that residents need.
Note: just because a facility does not have a large staff doesn't mean it is a poor facility.
It just may not have the bandwidth for higher-level resident care needs.
Higher-level care needs tend to require higher capacity teams.
Building Size
Similar to building layout, the size of the building can play a huge part in the availability of higher-level care.
Is the building more than one story?
Are there multiple wings and halls?
These factors do not immediately mean that high-level care is not available, but it can mean that the facility may not be built to support it.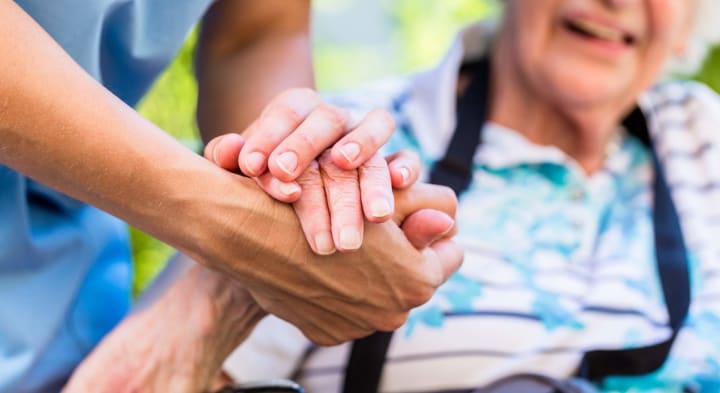 What Are the Levels of Assisted Living?
As previously mentioned, levels of care in assisted living have nothing to do with quality.
Level 1 care is just as high quality as level 3 care.
But there are some different levels of assisted living for seniors.
A great level 1 care candidate might look like:
Someone who can perform most, if not all, ADLs with little to no assistance.
Someone who requires occasional supervision while performing specific ADLs to ensure safety and proper procedures.
Someone who just needs reminders to perform basic ADLs.
Level 2 residents might:
Need assistance with some basic ADLs.
Be relatively independent with most basic ADLs.
Require regular supervision while performing various ADLs.
Someone needing level 3 care could:
Struggle to independently perform many ADLs.
Require the assistance of more than 1 caregiver.
Need frequent supervision while performing basic ADLs.
To be a good fit for assisted living, there are some requirements that a potential resident ought to meet.
There are some options that may come before or after assisted living.
Hospital Discharge to Rehabilitation
When someone is discharged from the hospital …
After a challenging surgery,
Major health crisis (stroke, heart attack, etc.); or
Other high-need medical scenarios
… they may need additional assistance with their recovery.
A rehabilitation center (or rehabilitation hospital) is a great option for this.
Rehabilitation centers are specialized facilities that focus on helping patients overcome specific conditions.
These facilities typically have a high level of care.
Skilled Nursing
Skilled nursing facilities are similar to rehabilitation centers because they are short-term and typically target specific needs.
Someone might choose a skilled nursing facility after surgery or while adjusting to a new medical routine.
Skilled nursing is more of a stop along the journey than it is a destination.
Memory Care
Memory care can be a great option for residents facing dementia or Alzheimer's disease.
At our Senior Services of America communities, we have built a memory care program that is designed to offer as much independence as possible while still keeping our residents safe, comforted, and secure.
In our memory care facilities you will find:
Life-enrichment activities
Mental stimulation
Social interaction
Emotional support
Physical activity
High-quality nutrition
Opportunities for artistic expression
Personal care and activities of daily living
What Is the Next Level of Care After Assisted Living?
When an assisted living facility is no longer able to safely care for a resident, the next step is to start looking into something new such as:
A skilled nursing facility
A secured dementia facility
An adult family home
A nursing home
A hospice facility
For many residents, assisted living will be the only facility that they need. But there are instances where something like a skilled nursing facility, nursing home, or something else might be a better fit.
Assisted living facilities are built to meet the various needs of residents and generally can supply these needs for the duration of the resident's life.
But, no matter how stellar the facility is, sometimes a different type of care is needed.
When searching for your perfect assisted living facility, a great question to ask is:
"At what point would this facility no longer be a good fit for me or my loved one?"
This will give you a good idea of the type of care available at your selected facility.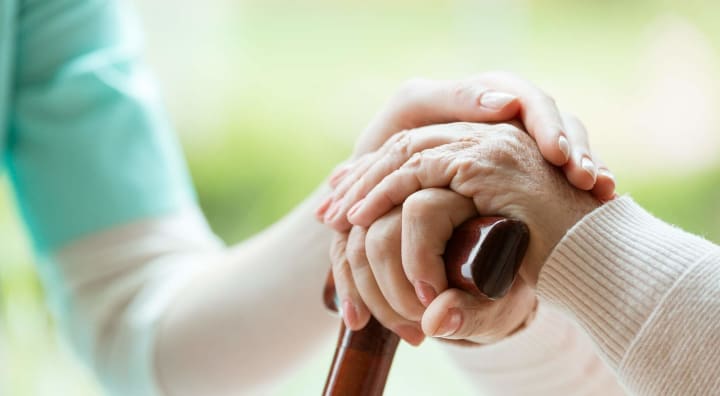 What Are the Differences Between Levels of Care?
In addition to the already mentioned differences in levels of care, some other things make each level of care unique.
In higher-level care situations, one can expect more staff interaction.
This might include:
More frequent visits from the nurse
Greater assistance throughout the day
Several caregivers assisting at one time
There are typically differences in the costs associated with each level since higher levels require higher staff participation.
How to Determine the Right Level of Care For You or Your Loved One
Choosing your level of care is just as important as choosing a fantastic facility.
There are specific questions you can ask that will help you determine the best fit.
Do Your Best to Assess Needs and Capabilities
Think about your or your loved one's restrictions.
What type of care, beyond what you are providing, might they need?
Are daily medications a part of the routine?
Do those medications need to be monitored?
Explore Assisted Living Communities
Before choosing an assisted living facility, it is a good idea to schedule a tour.
Visit and look around the facility.
Ask questions.
Really explore your options. The care for yourself or loved one matters.
Complete a Care Plan Assessment
The advisors at Senior Services of America communities want to help you choose your best option.
We will:
Talk you through the different levels of care that we provide
Answer your questions
Clearly communicate your best options
After you complete our assessment, our Executive Director and Director of Wellness (Nurse) will determine the monthly cost of your care plan.
We will take into account your:
Unique needs
Specific requests
Lifestyle
Routine
To better serve you, we might ask questions like:
What types of medications are you currently taking, and how often do you take them?
When do you typically wake up?
When do you like to get dressed, and do you need assistance?
What is your daily routine?
How do you like to spend your time?
What types of services would you like to receive?
Who do you call for help now?
What are some of the daily tasks that may be difficult for you?
What concerns do you have?
We ask these questions because we want to make sure that your care is tailored to you — and that you only pay for the services you need.
Senior Services of America: Where Comfort and Care Come First
At Senior Services of America, we know that your care matters and that finding the right level of care is just as important.
We pride ourselves on caring for our residents in a way that allows them to hold onto as much independence as possible.
We are excited to work with you and help you find your best solution.