Financing Senior Living
The process of searching for senior care can raise many questions. One of the questions we hear the most is "what is the cost?" After all, money doesn't grow on trees! Use our financial resources below as a starting guide.
It is important to do your homework.
Research on all the personal care options available to you as well as the true cost of each option is very important.
For example, in-home care might seem like the most affordable option at first, but the average cost of assisted living is typically all-inclusive, meaning you can rest assured knowing that there will be no financial surprises such as a large home maintenance bill. You may even find senior living to be a more cost-effective option one you've done your research.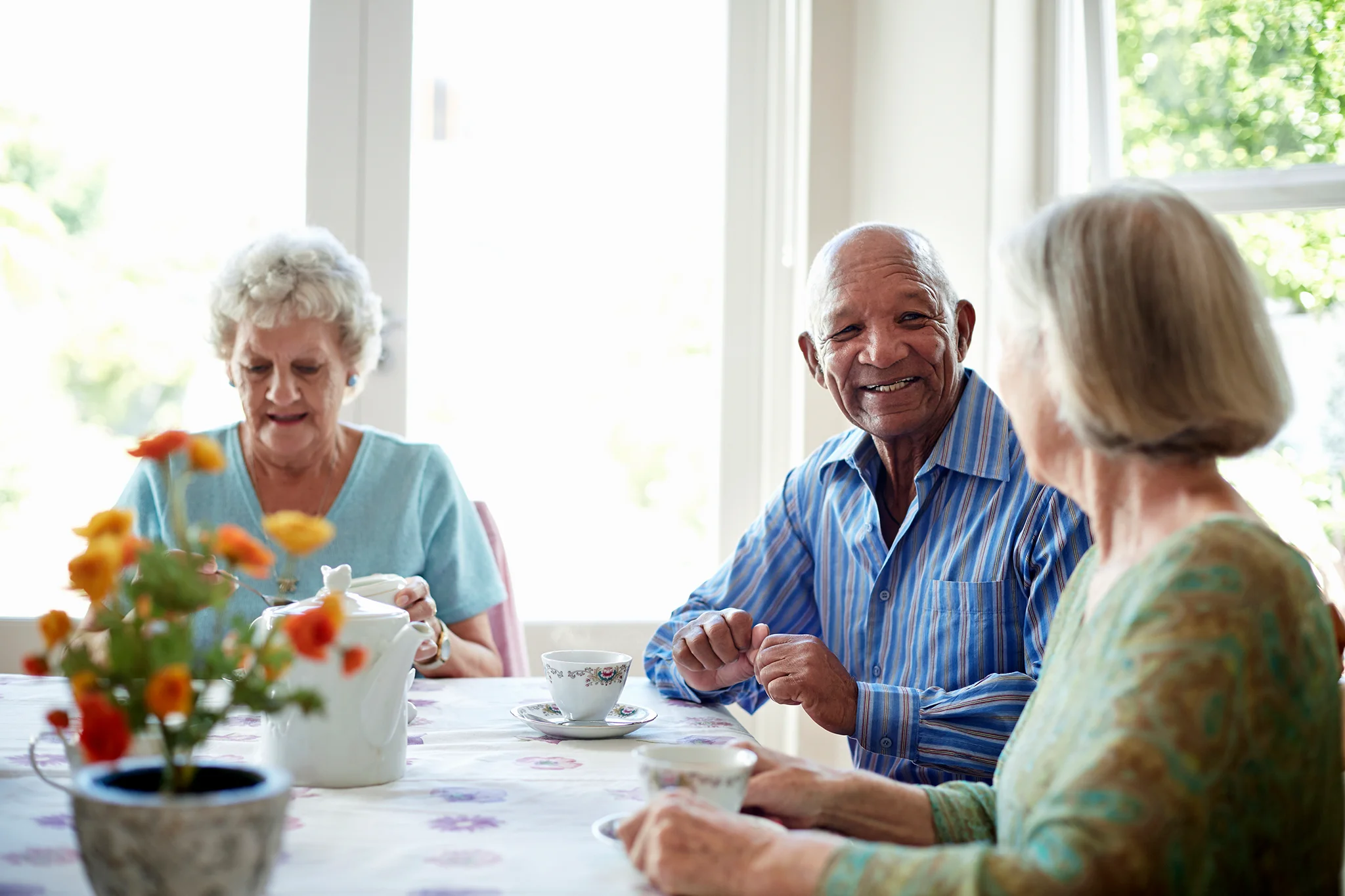 Financial Solutions
You may be finding it difficult to budget for senior living especially if you were not financially prepared for the need. Here are a few financial options available to seniors that may help you afford the cost of assisted living or memory care services.
Your individual questions, application process and any particular circumstances should be reviewed directly with the financial resource provider by contacting them at the phone number listed.
Medicaid
Medicaid is a state and federal program designed to assist with the coverage of health care costs for individuals who have both limited income and resources.
Medicaid benefits vary by state because the Medicaid program is partly funded by the federal government and partly by each state. Forty-four states and Washington D.C. currently provide some level of assistance for qualifying seniors residing in assisted living facilities. If you're considering a move into assisted living, it's important to learn about eligibility requirements specific to where you live.
You must be a resident of the state in which you are applying for Medicaid. Additionally, the assisted living facility must be licensed by the state to accept Medicaid.
Services, benefits, and eligibility requirements vary from state to state, but typically you must demonstrate both functional and financial need to be eligible for Medicaid-covered assisted living.
It's also important to note that Medicaid and Medicare are different programs. Medicare is only accepted at skilled nursing facilities.
TO LEARN MORE,
please contact your local Medicaid office at 1-888-228-4500 or visit their website at medicaid.gov: the official U.S. government site for Medicare | Medicaid.
Elderlife Financial Solutions
Founded in 2000, Elderlife focuses exclusively on helping seniors afford the lifestyle, care, and services they deserve. They will walk you through options and programs to find the best solution for both the short and long-term. Elderlife can help you create an individualized financial road map, to help you or your loved-one pay for senior living. In one phone call, find peace of mind with a sound financial road map.
Solutions include: Real Estate Services: Elderlife Senior Real Estate Specialists (SRES) can provide a market analysis of your home, help with staging, junk removal and estate sales, then complete the process by listing and selling your home.
VA Benefits Assistance: Accredited agents will help determine your eligibility and aid in the application process.
Long-Term Care Insurance Claim Assistance: Claim experts can evaluate your existing policy and help you get the most from it.
Elderlife Bridge Loan: Elderlife's bridge loan helps your loved one move in today while waiting for other funds to become available later. It is engineered to be fast and easy, with same-day approval and funding.
Life Care Funding
Life Care Funding helps you to use any type of existing life insurance policy to pay for long-term care or senior housing. Funds are deposited into a Long-Term Care Benefit Account that makes automatic monthly payments to the long-term care provider of your choice. The payment plan is flexible and can be adjusted as your needs change. There are no fees, and once enrolled you are no longer responsible for premium payments.
The process is quick with benefit payments starting in as little time as 30 days. A Long-Term Care Benefit Plan for senior living and assisted living costs can be tax-advantaged and is both a Medicaid qualified spend-down and a VA qualified spend-down.
TO LEARN MORE,
please contact Life Care Funding (now LCX Life) at 1-888-388-0988 or visit their website at https://lcxlife.com/.
Veteran's Benefits
The U.S. Department of Veterans Affairs offers an Aid & Attendance benefit for qualified Veterans and surviving spouses to help with the cost of assisted living. This benefit can be used for care at any state licensed care setting.
Medical Eligibility: The individual must need assistance with at least 2 Activities of Daily Living (ADLs) within VA guidelines. Details on these needs can be best explained by an expert at your local VA office or by contacting a Veterans Benefits Advisor.
TO LEARN MORE,
please contact your local VA benefits office at 1-800-698-2411 or visit their website at https://www.va.gov/.
Long-Term Care Insurance
Long-term care insurance can help cover some of the costs associated with assisted living and may cover care generally not covered by health insurance, Medicare or Medicaid. Individuals who require long-term care are typically unable to perform the basic Activities of Daily Living (ADLs). Age is not a determining factor in needing long-term care, however once a change of health occurs long-term care insurance may not be available.
TO LEARN MORE,
please contact the American Association for Long-Term
Care Insurance at 1-818-597-3227 or visit their
website at www.aaltci.org