Looking for Gay Assisted Living Communities? What You Need to Know
If you're an LGBT senior, you've most likely been through some trauma in your past — from feeling like you have to hide your sexuality to having people not accept your lifestyle.
And while things have gotten better in these areas over the years, now that you are looking for an assisted living or retirement community, you don't want to have to take any steps backward.
Fortunately, if you know the right questions to ask and things to look for, you can find a place that is just right for you.
Keep reading to find out what you need to know about gay assisted living communities, plus some great resources that will help you on your journey.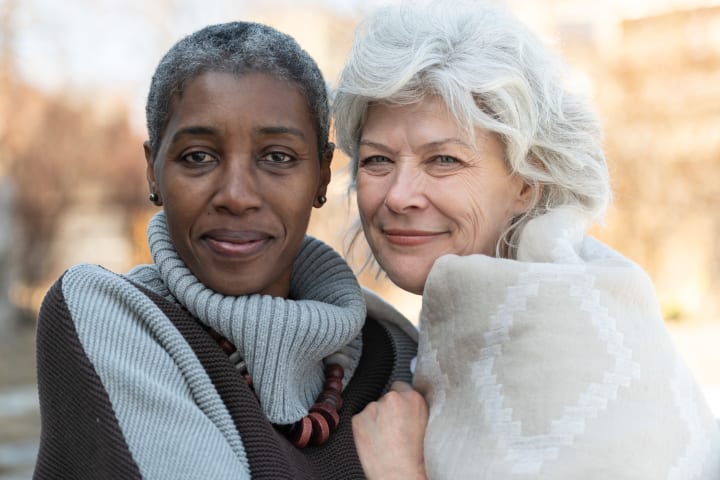 Challenges Faced by LGBT Seniors
Senior adults, in general, face many challenges. Unfortunately, being gay and trying to plan for your future in assisted living or a retirement community can add another layer of issues.
Today's seniors are among the first generations of LGBT people who fought for their rights to be out and receive the same treatment as straight people. They shouldn't have to change any of that in their retirement years.
Sadly, discrimination against gay people still exists and can cause challenges for seniors looking for good housing and care.
Let's explore a few examples.
Employment Discrimination During Their Working Years Can Lead to Poverty Later in Life
LGBT older adults have faced a lifetime of discrimination. And even though things are getting better overall in this area, the damage has already been done in many cases when it comes to health and housing.
Employment discrimination during working years means gay seniors have had less access to employer-provided health insurance and more financial insecurity.
This leads to two critical issues:
LGBT seniors may forgo preventative healthcare, which makes treatable issues worse over time. As these issues snowball and negatively affect gay seniors' health, mountains of debt can arise.
LGBT seniors are less likely to have nest eggs allowing them to plan for the future, leaving them scrambling to figure out how to pay for assisted living.
A UCLA study showed that senior gay and lesbian couples have higher rates of poverty on average than their heterosexual counterparts. Considering that life expectancy for the average American is close to 80 years, seniors may have to spend money on housing for decades after they retire.
Seniors May Have to Hide Their Sexuality to Find Good Housing
An AARP survey of older adults revealed that more than a third of LGBT respondents are worried they would have to hide their gender identity or sexuality to find good housing. And these concerns may not be baseless.
The Journal of Palliative Medicine published a study in 2020 disclosing that 54% of palliative care and hospice workers think gay seniors are more likely to experience discrimination. And 24% claim to have witnessed it.
Many LGBT seniors spent years of their lives in the closet. They didn't come so far and work so hard for equal rights to have to go back into it in their golden years.
Many Same-Sex Partners Are Denied Visitation Rights in Long-Term Care Facilities
Unfortunately, there are times when LGBT seniors find themselves in hospitals or assisted living and find out that their same-sex partners are discouraged from visiting or are not given the same privileges a different-sex partner would have.
Laws vary from state to state, but residents should know what they are entitled to.
Being told a same-sex spouse can't visit or disallowing sexual relationships within the community violates residents' rights.
Resources to Help Gay Seniors Overcome Those Challenges
The good news is that change continues to happen for the LGBT community, and this applies to seniors as well.
Medicare announced that it would beef up enforcement of rules empowering patients to designate their visitors, including same-sex partners. This also allows partners to make medical decisions if needed.
The Fair Housing Act has added specific language about gender identity discrimination, which means that people who face this issue when searching for retirement communities are now able to file complaints directly with HUD.
There has also been an explosion of resources to help LGBT people with many issues — including medical care and housing — as they age.
Just a few good examples are:
SAGE — an organization that has been working to provide advocacy and services for LGBT elders since 1978
Gay and Lesbian Medical Association — assists with searching for healthcare providers in your area
National Resource Center on LGBT Aging — the first and only technical assistance resource center in the United States aimed at improving the quality of services and supports offered to LGBT seniors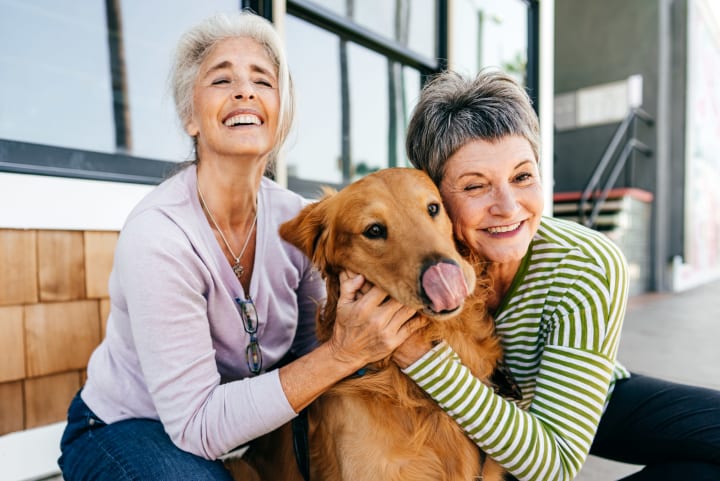 5 Questions to Ask When Searching for Gay Senior Retirement Communities
If you're an LGBT senior who is looking into …
Gay retirement communities
Gay assisted living communities
Gay over 55 communities; or
Any other type of housing for older adults
… you want to make sure you can find a place that meets your needs and is accepting of your lifestyle.
Here are five questions you should ask when searching for your next home.
#1: Does Your Facility Have an Anti-Discrimination Policy?
Senior communities should have an anti-discrimination policy readily available. This policy should include both gender and sexual orientation.
If the policy is visibly posted in a high-traffic area or discussed on tours and in brochures, that's a good sign.
#2: Do You Have LGBT Organizations or Clubs?
Many assisted living centers have resident-led groups that are focused on LGBT seniors. They may also have designated safe spaces where gay residents know they can express themselves freely and discuss their concerns.
If the place you're visiting doesn't already have this, you may want to find out if they are open to you starting one. This would be a great way to get involved in your new community!
At Senior Services of America communities, our advisors are experts on LGBT resources and can help connect residents to find commonalities.
#3: What Are Your Policies on Cohabitation?
Some communities only allow married couples to live together, and even go so far as to define marriage as only existing between a man and a woman.
Since this has been identified as legal discrimination, it should no longer be happening. But you want to make sure the place you choose to spend your senior years is following the law and not putting up barriers for you and your significant other.
#4: Do the Personal Beliefs of the Staff Affect Their Interactions?
Especially when touring a community with religious affiliations, you may need to ask about the beliefs of the staff members to make sure they don't clash with your sexuality.
While most senior adult communities hire staff members who respect the residents regardless of lifestyle, there still may be people out there who disagree with alternative lifestyles and could mistreat LGBT seniors because of that.
#5: Do You Respect the Power of Attorney and Chosen Family?
The study we referenced earlier reports that nearly 20% of assisted living and memory care facilities contacted an LGBT resident's biological family member in an emergency and bypassed that person's partner or spouse.
You want to make sure that the people who work at any facility you choose will respect durable power of attorney and same-sex partnerships.
Finding a Gay Assisted Living Community
Now you know what questions to ask. So what are some other tips to help you find assisted living or other communities where LGBT seniors will be welcome?
Look for a Supportive Staff and LGBT-Friendly Environment
At this point, there aren't many options that cater specifically to LGBT seniors. So you'll want to look at traditional assisted living facilities and evaluate them for their ability to create a gay-friendly environment.
Try to identify visual, verbal, and physical cues such as:
Pictures of same-sex couples
Rainbow flags
Prominent displays of nondiscriminatory policies in the lobby or on the website
Inclusive language on forms (such as non-binary gender options or acknowledgment of families of choice)
These will help show you that LGBT lifestyles are accepted and openness is valued in the community.
It's also a great idea to look at online reviews. The assisted living staff may have all the right answers, but you should look for feedback from people who have lived there or experienced the environment — to make sure they've put their money where their mouth is.
Check for LGBT Certifications or Training
Find out if any of the assisted living communities you're interested in have received SAGECare training. This is a program for senior housing and care providers that centers on LGBT cultural competency and sensitivity.
But even if the places where you're looking don't have this certification yet, that doesn't mean they aren't open to LGBT lifestyles in their communities.
From Gay Retirement Communities to Specialized Care, Senior Services of America Is Here to Help You Find What You Need
If you're looking to compare assisted living facilities and find one that meshes with your lifestyle, Senior Services of America is here for you.
While we don't have gay-specific communities, we make every effort to ensure that LGBT seniors are always welcome and comfortable in our facilities.
Find your nearest community to contact our team.